 pour into local coffee shops
Meet Cafilia, the subscription to quality local coffee shops without the waste.
Join the Movement
No big chains, no corporations. Just exclusively local.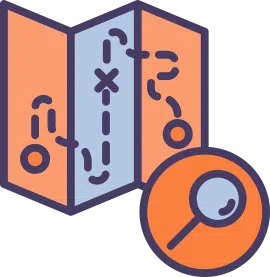 Find quality coffee shops easier
Don't default to Starbucks anymore. Find & explore local coffee shops' unique qualities like their coffee roaster of choice, where to park, and what's their vibe like for work or socializing.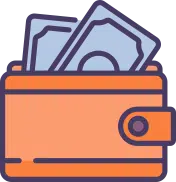 Manage your coffee spending
Make your spending work for you. Plan how much coffee you buy, enjoy those expertly made drinks with delight, and save in the long run.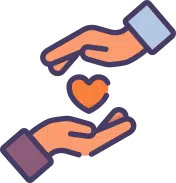 get rewarded for your loyalty
Supporting local should be rewarded anywhere you go locally for coffee. Our global loyalty program counts every cup you get towards your rewards. 
Plus… be 100% sustainable
If you get 3 to-go coffees a week, you throw away:
Cups thrown away after 1 year!
Cups thrown away after 3 years!
Cups thrown away after 5 years!
IF...
⇒  Your paper coffee cup cannot be recycled due to its plastic waterproof lining…
⇒  Your plastic lid cannot be recycled due to its petroleum-based plastic that's difficult to recycle…
⇒  Your paper sleeve can only be recycled if put in the right bin, but that never happens…
WHY NOT CHOOSE ONE CUP FOREVER?
Cafilia makes you feel good – not just from sipping on that perfect cup of coffee, but because that cup is going the extra mile for you, the local coffee shop owner, and the planet.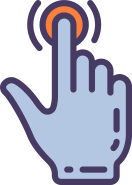 Choose which coffee subscription plan you want between 5, 10, 15, or 20 coffees per month.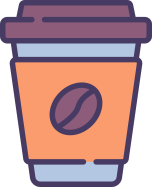 Get your exclusive, sustainable Cafilia Cup that acts as your "coffee wallet".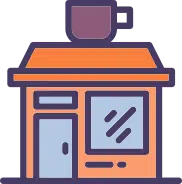 Take your Cafilia Cup to any of the local coffee shops in the network to get your coffee filled in your cup via your subscription!

Rinse & repeat (literally) to support local and be sustainable with your coffee habit!
cafilia Coffee shop network
This is a movement, a community of like-minded people who want to make the world a better place through each coffee they drink.
Participating coffee shops
As an early stage startup, we are thrilled to have the following shops on board in the Cleveland & Akron area, with many more to come soon!
Root Cafe - Lakewood
Brewella's - Lakewood
Burning River - Lakewood
Propaganda Coffee - Lakewood
Goodkind Coffee - Lakewood
Lekko Coffee - Ohio City
The Judith - Ohio City
The Hive - Ohio City
UnBar Cafe - Cleveland
Roasted - Tremont & Lakewood
Nature's Oasis - Lakewood & Van Aken District
Scoot! Cold Brew - Cleveland
Milk + Honey - Superior Avenue & Terminal Tower
Copper Moon - Downtown Cleveland
The Coffee House - University Circle
Sips & Such - Middleburg Heights
Global Grounds - Middleburg Heights
Nervous Dog - Beachwood
Nervous Dog Akron - Fairlawn, West Akron, Stow
Akron Coffee Roasters - Downtown Akron
Asterisk Coffee Bar - Cuyahoga Falls
Artisan Coffee - Akron
Bent Tree Coffee Roasters - Kent
Porchlight Coffee - Akron
want a coffee shop to come on board?
Submit your favorite coffee shop you want to see join the Cafilia community & we'll work on getting them on our network!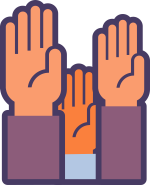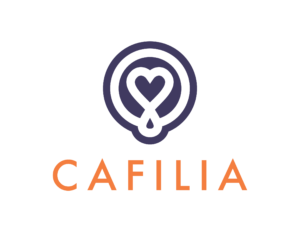 Ready to join the cafilia community?
Sign up and join us on our exciting endeavor to bring this novel concept to many more US cities so you can use it anywhere you travel too!
The idea for Cafilia started one day when Aleksandra, our founder, picked up a reusable mug and thought, "What if you could just buy this ONE reusable mug and have it be the token to get coffee wherever you go?!" After getting to know local coffee shop owners in her new neighborhood, she realized she had something here – to use this idea to exclusively support local businesses AND create a sustainable coffee habit for all. And shortly after that, Cafilia was born.
 What does Cafilia mean?
The word "Philia" is Greek for one of the four words used to describe love. It is the friendship type of love. Aristotle described Philia as a "dispassionate, virtuous love", as loyalty to friends, family, and the community. We think coffee does just that – it brings people together, creating community. Our partners, the coffee shop owners, get into the business to create this community love too. So what better word to use than Philia to describe our "why" – spreading this friendship kind of love in each community through coffee. Location
Debuting in Cleveland. Now in Akron too.
Next is Columbus.
Later coming to a city near you!